MONTGOMERY COUNTY, TX – The Montgomery County Home and Outdoor Living Show is the only event of its kind in the Montgomery County area encompassing special guest appearances with the latest in-home products and services on the market from professional home improvement exhibitors. This year marks the 20th anniversary for Texwood Shows, producing over 70 quality home shows in the Greater Houston area since 2003!
New to the show this Fall are interior exhibitors Reece Bath + Kitchen, Color Interiors Design Center, and Expressive Tile and Stone. Reece Bath + Kitchen assists homeowners with ideas to renovate the most used areas of your home with contemporary designs to blend style with function! Family owned and operated Color Interiors, the leading interior design center since 1972, can renovate your living space from floor to ceiling with lighting, flooring, and countertops extending to your outdoor space. Complete your design with texture for your floors, walls, and countertops with an expanded selection to choose from at Expressive Tile and Stone!
Talk to experts from landscaping, outdoor living, kitchen and bath remodeling, pools, attics, painters, flooring, bathtubs, skylights, pest/mosquito control, kitchen accessories, hot tubs, windows/window treatments, roofing, garages, furniture, mattresses and much more. Outdoor Perfection, the featured landscape exhibitor, will display the newest ways to remodel your yard Texas style-easy with minimal maintenance using privacy plants, layered landscapes, paver/decking options, and stone raised planters. Bring soil samples and photos for the Montgomery County Master Gardeners members to receive answers to your gardening questions one-on-one at their booth. Pick up plants from their booth while supplies last.
Advertisement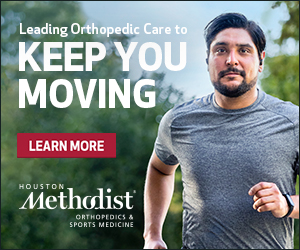 B&A Tree Farm will sell direct to attendees their inventory of trees such as: American Sycamores, Crepe Myrtles, Wax Myrtles, Live Oaks, Nuttall Red Oaks, Drummond Red Maples, Willow Oaks, and Loblolly Pines. Be ready for Spring planting season.
Meet Skip Richter, Houston's #1 Gardening Expert on AM 740 KTRH with GardenLine, Houston Chronicle Architecture and Design Writer, Diane Cowen with information on renovating your primary bathroom or your guest bathroom with special features and how to make your kitchen the showplace as well as the most visited area of your home, and talk in person to the Texas Garden Guy, Destin Noak!
Tony Wood, producer of Texwood Shows, is bringing chalk artist Angie Hetzel, who will design a landmark Lake Conroe icon during the show to celebrate the 50th Anniversary of the lake. Angie is a local artist specializing in abstract oversized impasto oils on a custom canvas. Hetzel studied fine art at the university of Savannah School of Art and Design, the Pratt Institute in NYC, and the Art Institute of Houston.
Get your home updated for football season with a Mega Home Theatre 100-inch Black Diamond TV with a t