I recently asked designers for their favorite warm white paints, admittedly for slightly selfish personal research as well as for the benefit of H&G readers. I was expected to get back an array of shades and brands, however, one paint kept coming up over and over again – Benjamin Moore's Swiss Coffee.
I'd heard the shade was a favorite amongst designers, and it is one of the brand's best-selling white paints, but what is it about Swiss Coffee that makes it so popular? Well in short it's because of its versatility, it's the perfect white shade in terms of its adaptability. It's not quite a true white, but it's not overly yellow either. It's warm enough will add a softness to a room but not so warm it risks being cream. 
While choosing the best white paint may sound simple, anyone who has tried to pick the perfect white will tell you, it's a minefield, there are thousands of choices and there's surprisingly a lot of difference between them so if Swiss Coffee makes that choice all the simpler by being that perfect warm(ish) white then wonderful. So along with finding out why it's so popular, I also found out how designers like to use the shade, what colors it goes with, what rooms it works best in etc.
What color is Swiss Coffee?
'Swiss coffee is darker than white and lighter than cream and has a bright, crisp, yet comforting and wholesome feel to it. In the home it will instill a sense of softness and elegance, whilst also being casually inviting.' explains Helen Shaw, Director of Marketing at Benjamin Moore.
It's essentially the perfect warm white paint, it gets that perfect balance between not being so warm you can't still pair it will cooler colors but not too close to white it's clinical. It's described as 'An essential white, with just a hint of warmth.'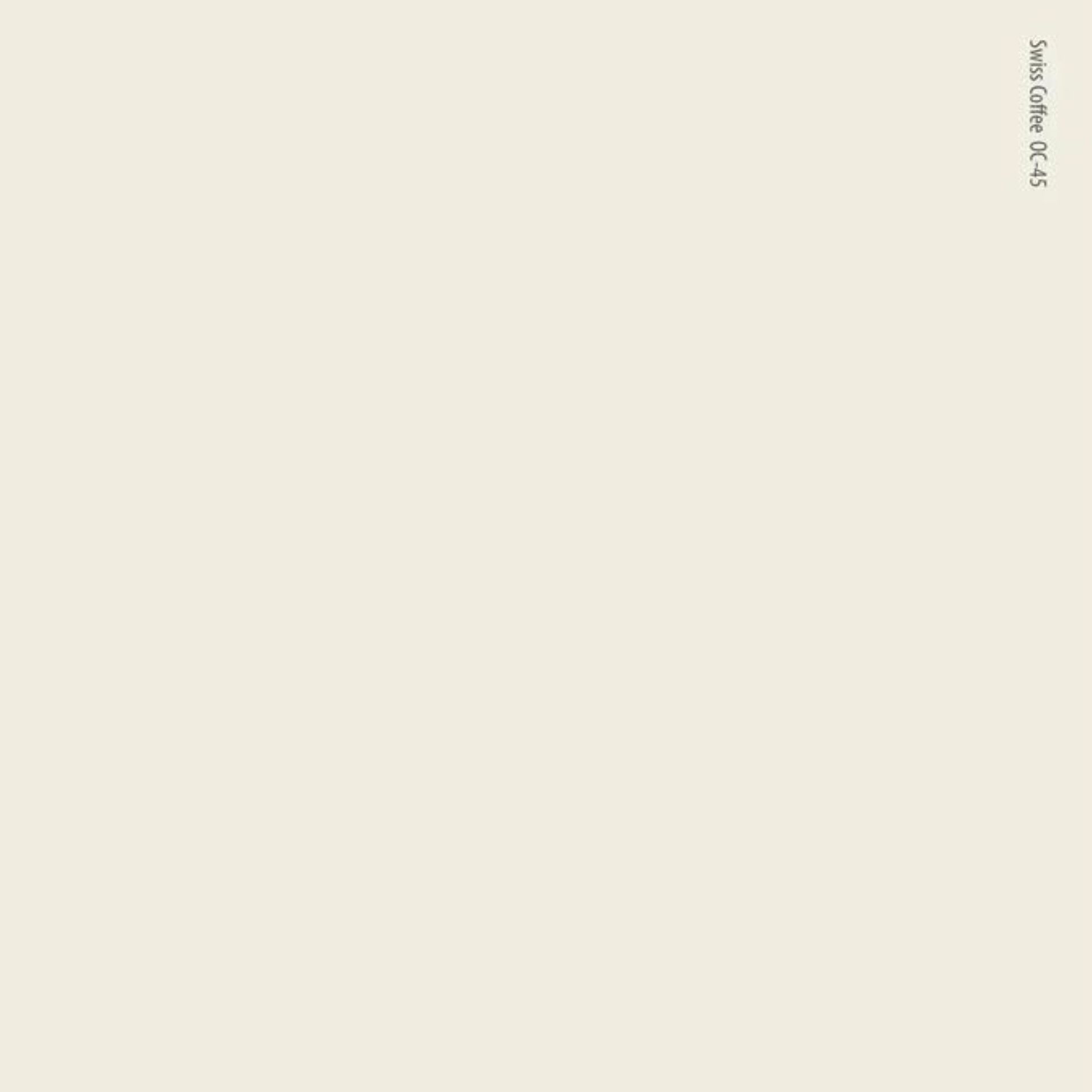 Swiss Coffee, Benjamin Moore
Not quite a beige, but still soft and warm, Swiss Coffee is the perfect off-white shade. It's one of Benjamin Moore's best sellers, down to its versatility, it's the perfect neutral for any style.
Why is Swiss Coffee so popular?
'Swiss coffee is one of those wonderful colors that has just the right amount of warmth. These warm undertones add depth to any space and play well with other creamy shades and golden hues. It's a great backdrop for any room as the design potential is endless. It is this versatility that makes it such a popular color.' explains Helen.
It works with any style too, from rustic to minimalist, and it's perfect for adding depth without too much warmth. It's known for being super versatile and designers love it because it makes for the perfect backdrop for so many different tastes and colors.