Decorating with art can be a highly effective way of adding personality to the home whilst helping tie together your whole decor scheme. Hanging art, however, can notoriously be a difficult task.
To ensure your art looks as good as possible, you will want to ensure it is hung correctly to create a balanced look with the rest of the room's decor – but it's not always clear where to start with this. 
Expert interior designer Jordan Samson took to Instagram to share a video explaining his top tips for how to hang a picture, and they're really simple to follow. 
Below, we've broken down Jordan's top tips for how to hang art which you can follow for your home decor ideas. 
1. Measure the height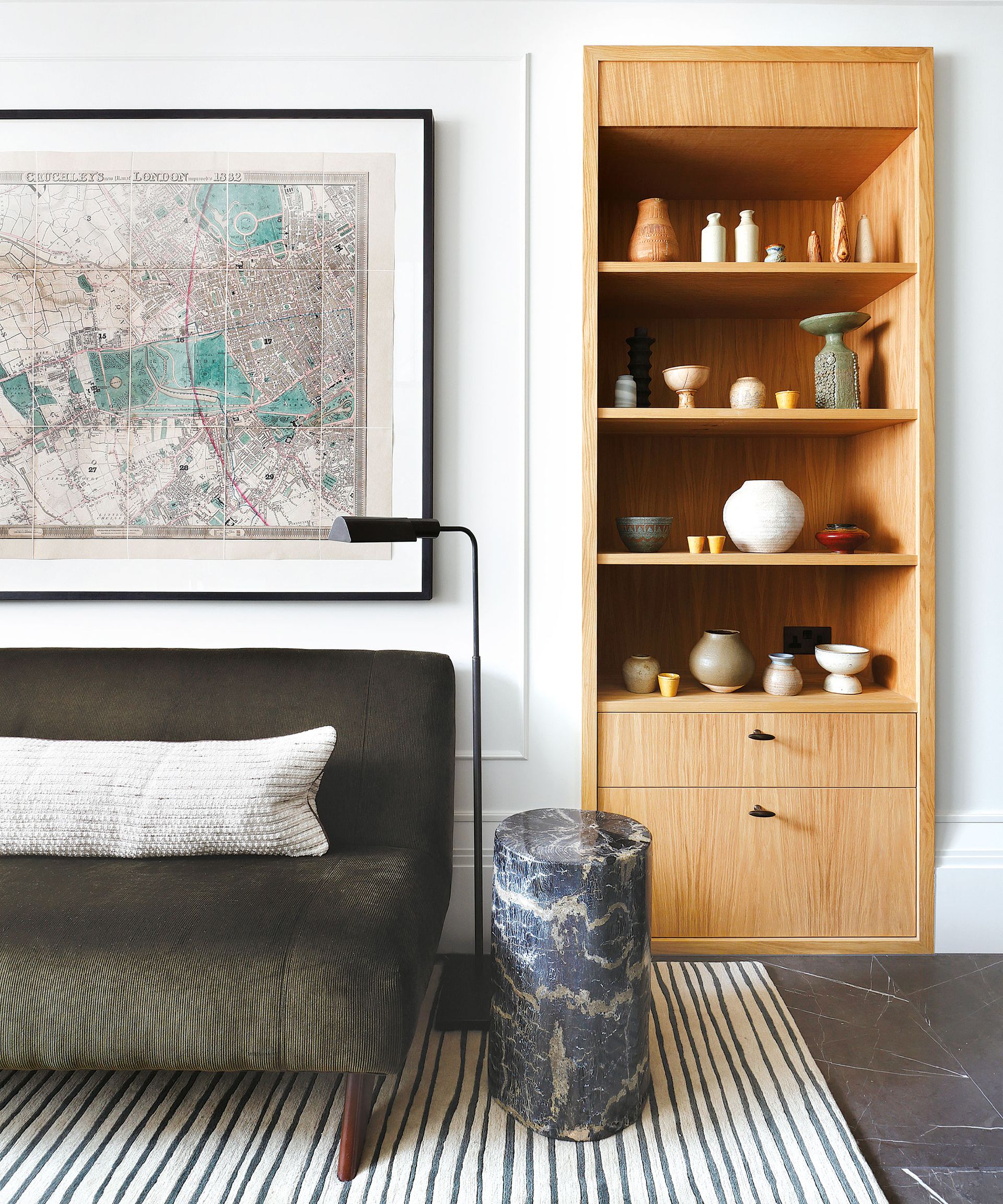 (Image credit: Christian Bense, Alexander James)
Firstly, you will want to make sure you measure the height of your artwork, depending on the space you're working with.
'For a singular piece of art, aim to hang it around 60 inches from the ground to the center of the piece which is about average eye level,' explains Jordan. 
If you're working with multiple pieces of art rather than a single piece, the same rule applies, just make sure you use the middle of the grouping as your reference: 'For multiple pieces, think of them as one singular grouping. So now you're aiming for 60 inches from the ground to the center of that grouping.'
2. Leave enough white space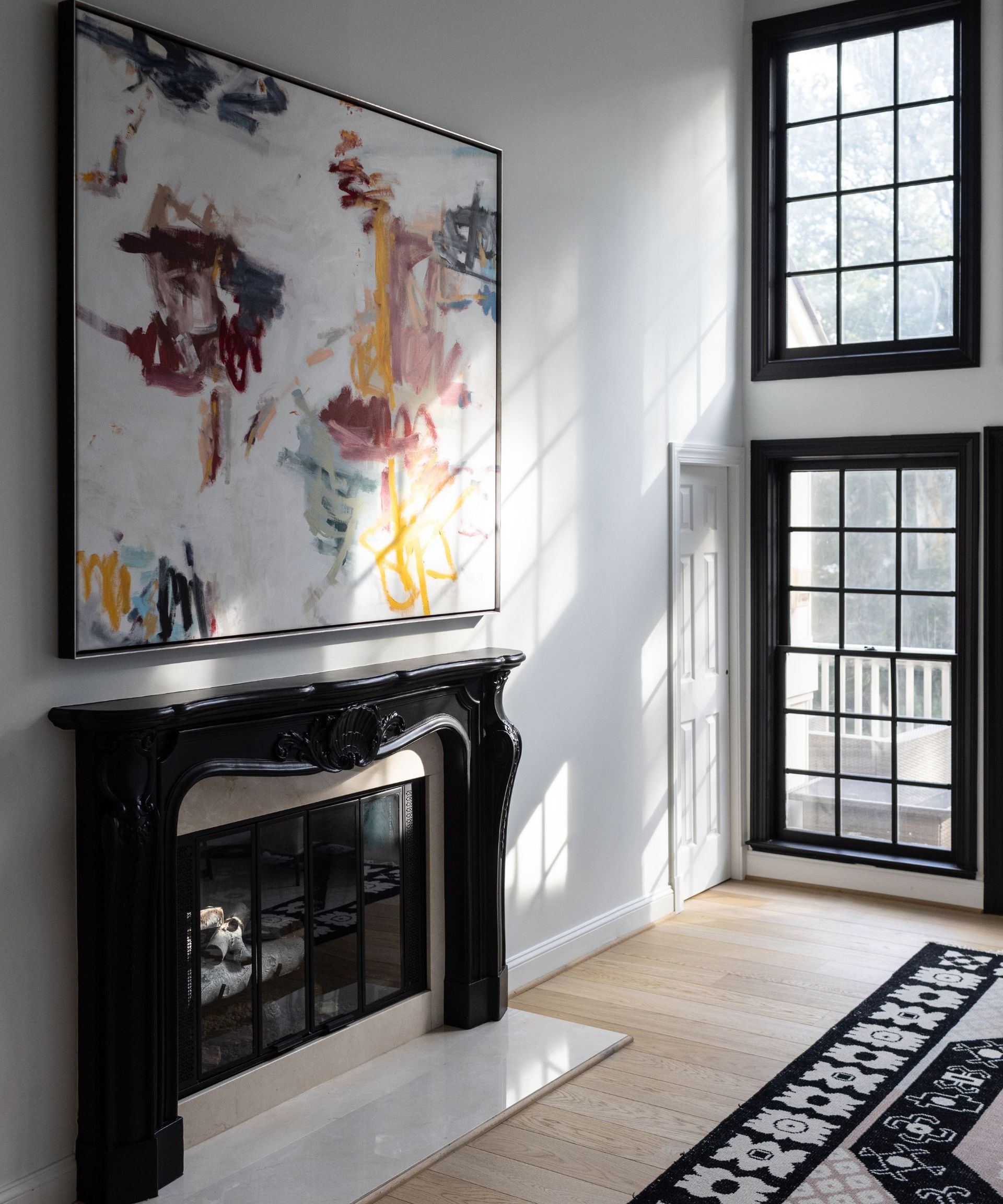 (Image credit: Angela Newton Roy )
Considering how much of the wall the art you are hanging takes up is important to make sure it doesn't overpower the space. You will want to ensure there is enough white space left for the best look.
If you are working with a grouping of different artworks, the amount of white space left between each piece needs to also be considered, as Jordan explains in his video: 'For spacing, somewhere in that three to six-inch range will provide the most visually pleasing amount of white space.'
3. Pay attention to the orientation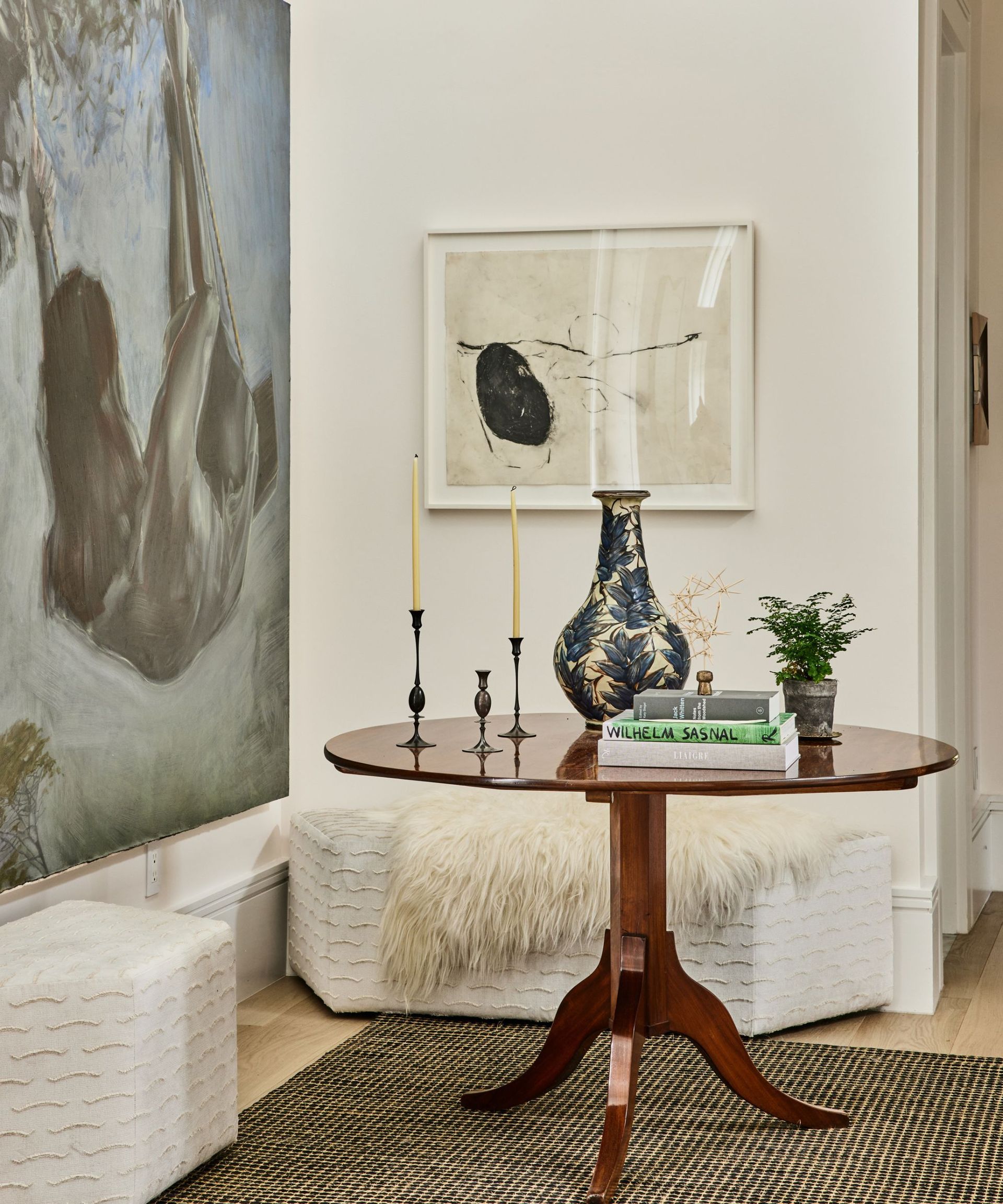 (Image credit: Nicole Franzen)
The orientation of your artwork